Hey sweet babe


Welcome to your step by step guide to a more body-connected, sensual and sexually liberated life.
Yes, Woman! You are part of something big. It is a worldwide movement of women connecting with their power. I like to call this our Pussy Power.
By claiming the word Pussy, we take back our bodies, our pleasure and our sexuality. The tension and shame around female bodies and sexuality is something of the past.
I honour you for feeling this and stepping up to create a new world.
WHAT YOU WILL LEARN
How to directly become embodied.
How to create a sense of safety in your body.
How to awaken sexual energy.
How to process and move through negative emotions.
How to love and respect your female body.
Different rituals to honour yourself, such as yoni egg practice, yoni steaming and yoni gazing.
Theory and knowledge of tantra and sacred sexuality.
Polarity within yourself, relationships and sex.
This knowledge is divided in 3 modules: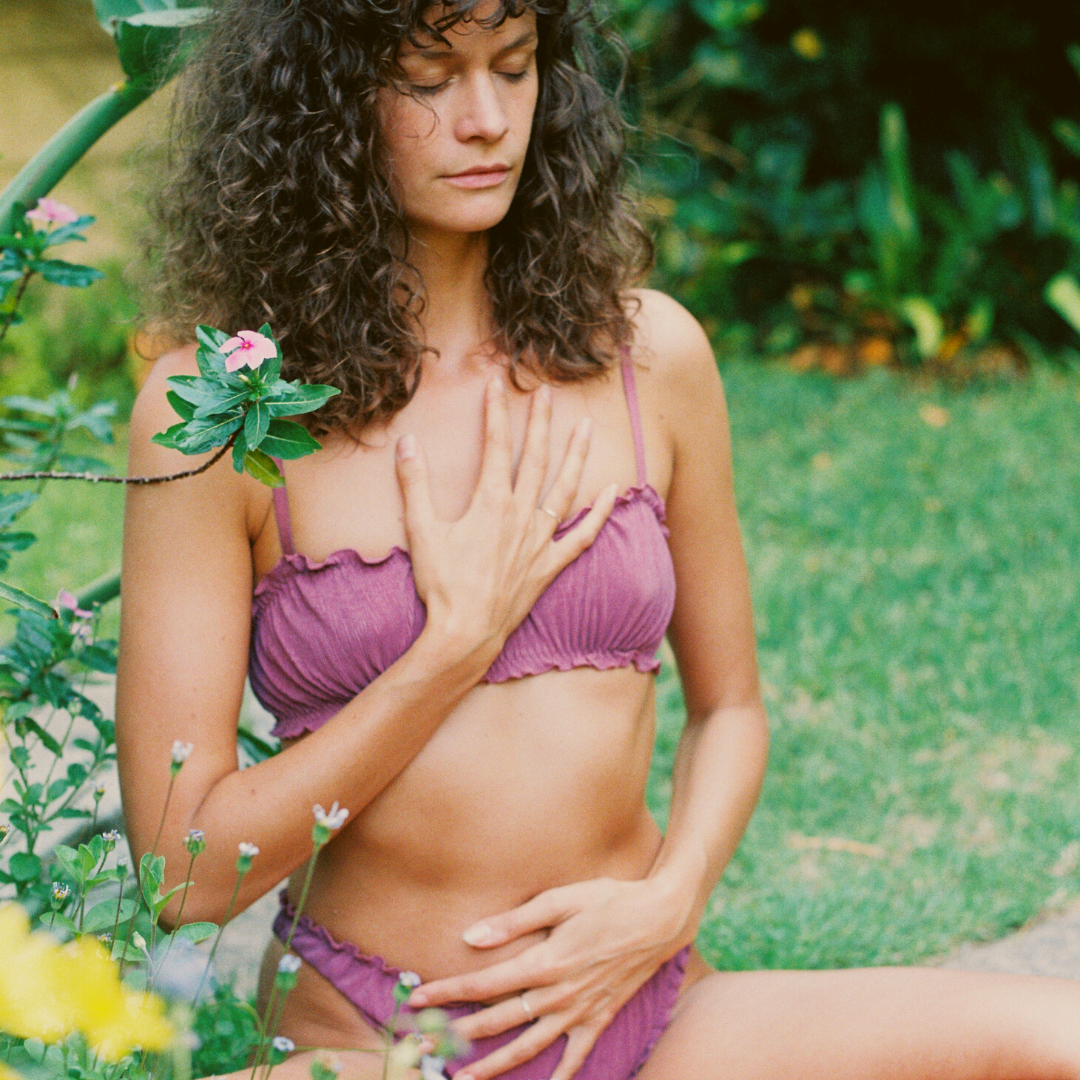 Learn how to be fully embodied and open to receiving pleasure. Activate every cell and energize your body with sexual energy. Learn how to feel safe in your arousal. Learn how to become intimate with yourself.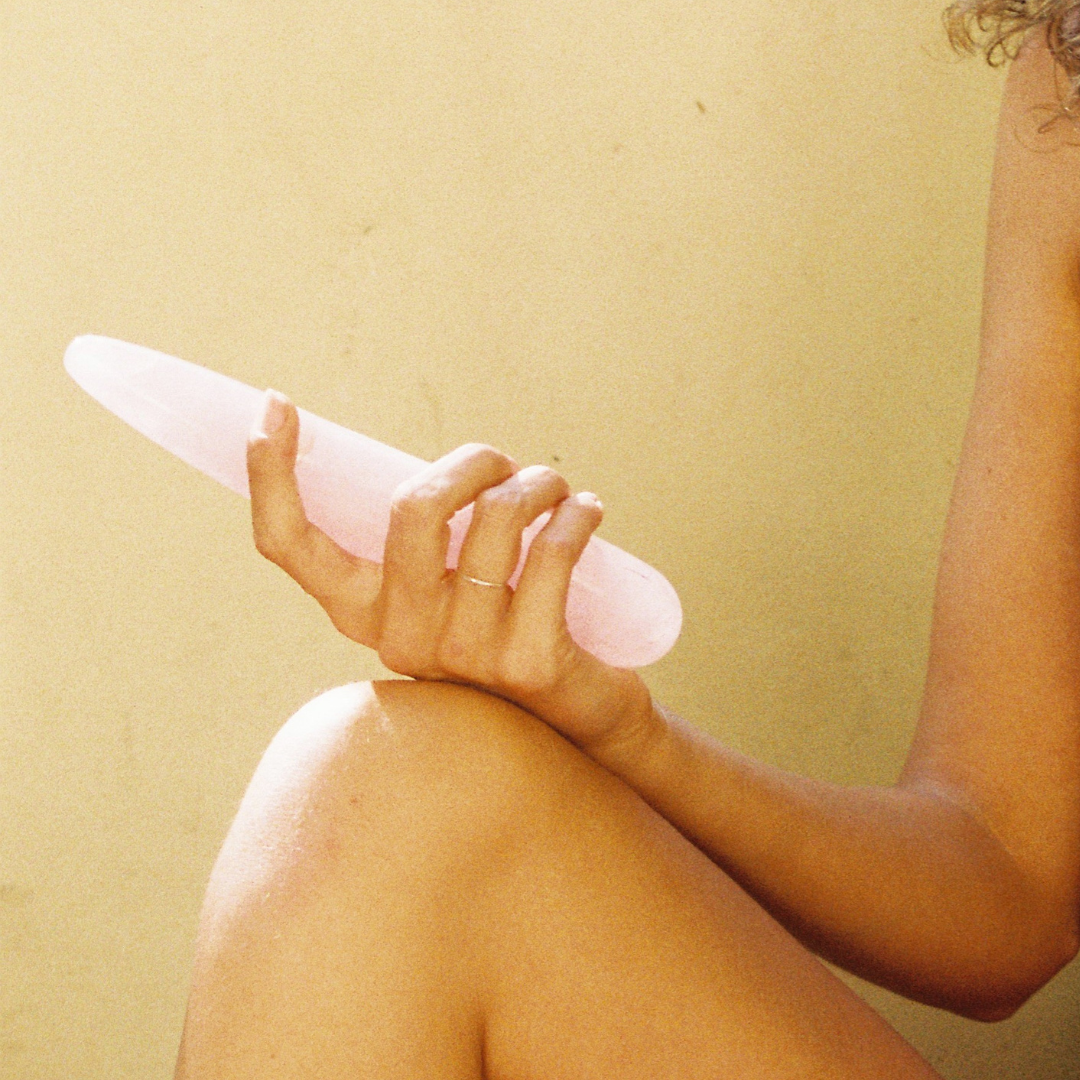 The body has been subject to endless shaming and control. When we take our female body back, we take back our power. Learn how to love your breasts, revere your womb and worship your pussy.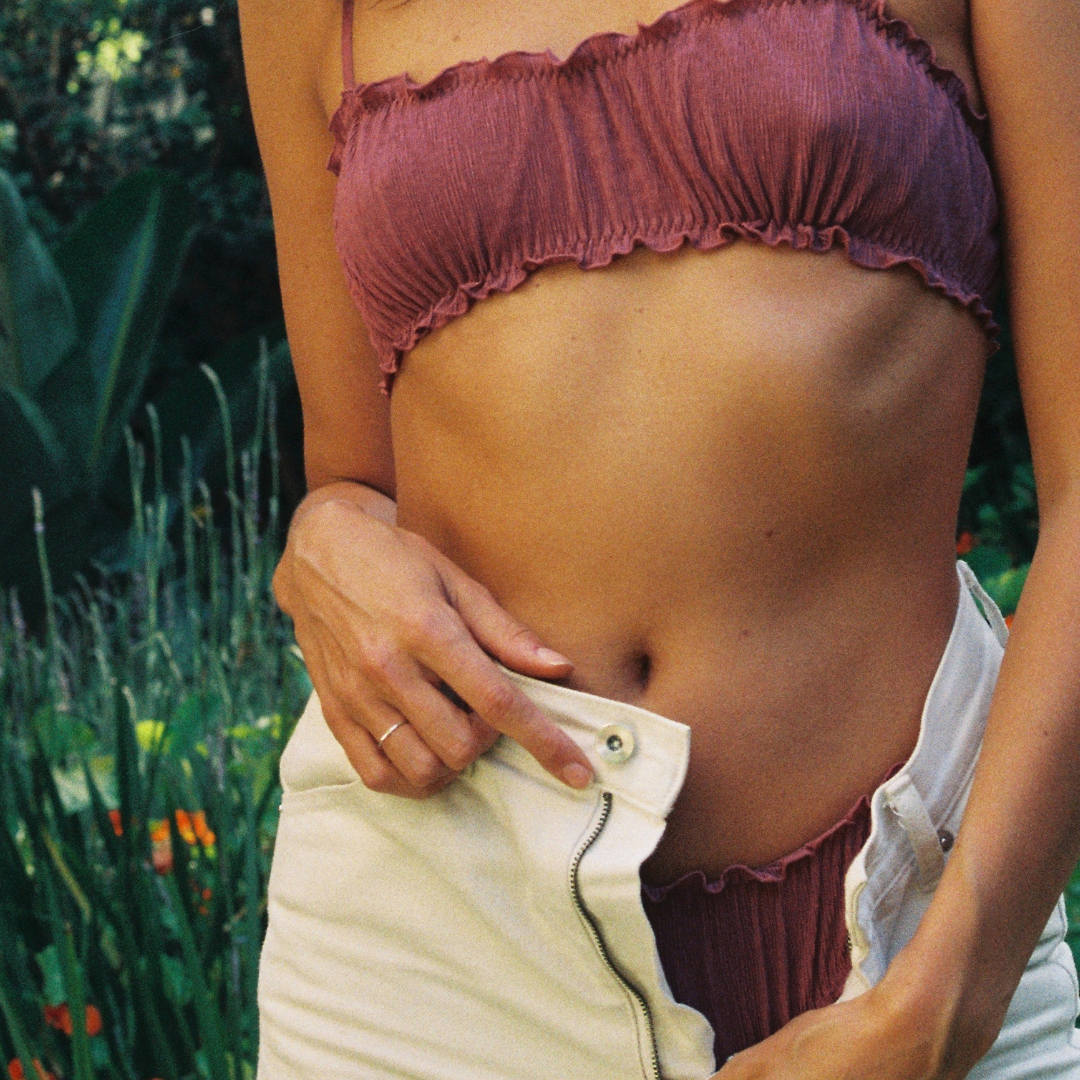 Our boundaries, our sexuality and our desires are ours. Learn how to be sexually free and liberated. Learn about tantric polarity and worshipping the divine masculine from a place of love.
WHY IS THIS IMPORTANT?
When you connect with your body, you connect with your body wisdom - making it a lot easier to know what you want.
When you know what gives you pleasure, you can communicate it - to create the sex life you want.
When you connect with your sensuality, you feel more alive and inspired in daily life.
Your sexual energy is one of the biggest power & energy sources you have.
You deserve to live freely without shame.
When women respect their bodies and sexuality, society will start reflecting this.
HOW WILL YOU LEARN ALL THIS?
Video's with theory on tantra, goddess spirituality and cultural history of sex.
Guided practices in audio files.
PDF guides with information on yoni eggs/wands/steams, tantric theory on sex and relationship.
A private Facebook group where I will share info live and answer questions.
BONUS: For a limited time, the offer includes 4 LIVE CLASSES taught in the private FB group. read more below.
NOTE: this program is - besides the bonus live classes - completely self-paced. You get immediate access to all the content and are invited to follow your own intuitive order. You will have lifelong access to the content!
Here is a little look into how it looks inside the course:
WHAT TRANSFORMATION CAN YOU EXPECT?
Feeling more alive.
Feeling more inspired and creative.
Feeling more in tune with what you want.
Knowing how to turn yourself on.
Knowing how to communicate your desire to a partner.
Feeling safer within sex.
Feeling more respect and love for your body.
Understanding tantric polarity and knowing how to apply it in sex, relationship and life.
BONUS
4 LIVE CLASSES
1 - The Pussy Oracle - Did you know your pussy holds heaps of wisdom? We can use this to guide us. It is the language of desire. In this class we practice channeling our pussy voice. Yes, you read that right.
Date: April 7th 2021
2 - Path of the Priestess - In this class I speak of the Priestess & the Sacred Prostitute. These are women who used their sexual power to initiate themselves & others. In this class we learn how to do this.
Date: April 21st 2021
3 - Cycles & Sex - You are a cyclical being, whether you bleed or not. The cycle contains seasons that all have different sexual energies. In this class I will tell you all about it and share tools on how to integrate this.
Date: May 5th 2021
4 - Sex Witchery - Yes, your sexual energy is serious power. In this class I talk about the different types of Sex Magic and how to use it. Of course, we will practice Pussy Magic together.
Date: May 19th 2021
All of this is included in the price. The classes will take place in a private Facebook group. The classes will be 60-90 minutes each.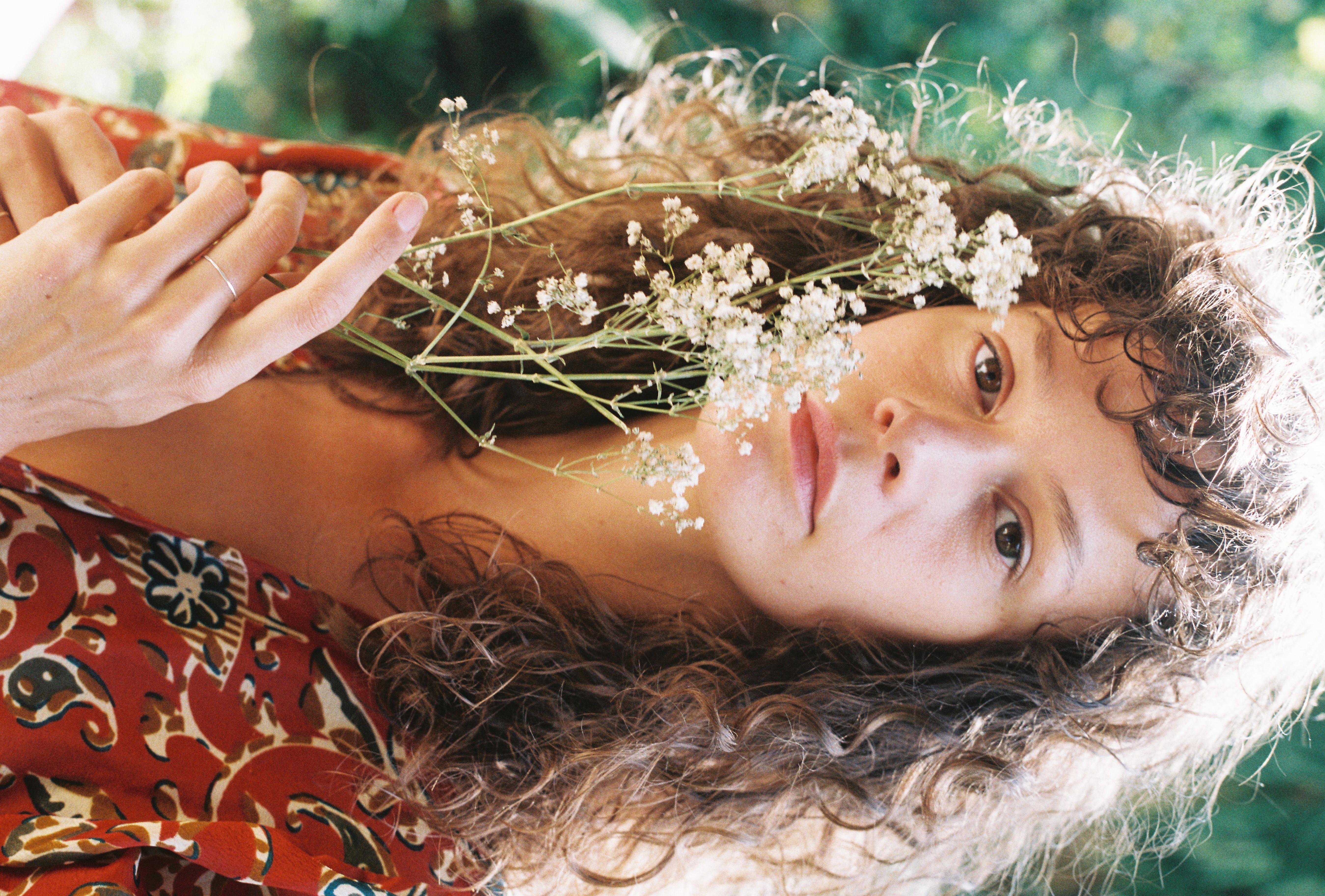 Hello my love, I am Jess.
After modelling for most of my life, I learned what it feels like to be objectified and sexualized. The fashion industry, together with a masculine culture, pushed me to look for other ways.
I found the answer at Shakti Tantra. This is the tradition that brings sacrecy back to sex, bodies & femaleness. This is what I am teaching now. Because I believe, that only when women truly realize their sacrecy and true beauty, can the world actually balance the masculine & feminine energy.
I believe that every woman deserves to feel absolutely beautiful, safe, sexual and full of love.
Check out my website:
What others say about Jess & Pussy Power:
"I am currently busy doing the Pussy Power course and it feels deeply valuable. Jessica shares some really powerful insights, and after every video or practice I feel bolder and as if I am learning to inhabit myself more fully. What I am learning here is already seeping into my everyday practice and way of relating to the world." - Risha
................................
"Jessica Fawn is a wonderful woman and teacher. Her voice guiding you into meditation feels like a warm embrace, like coming home. I trust her wisdom and her lessons, and find them easy to access, approachable. Even within this digital sphere you feel a personal connection, in which she leaves room for you to really feel whatever is coming up. Her practical, open, wise and warm approach really help me to lower the bar for myself, to dare to experiment, and to take time to integrate what she teaches me. All her video's leave me with a feeling of gratitude, and a feeling of being recognized, seen." - Amy
................................
"Professional, soft, correct and direct. The way Jess supports you to trust your own body, and nothing but your own, feels very safe for me. Especially when it comes to something as personal and vulnerable as sexuality, I love how she supports you to be your own teacher. Becoming embodied through breath, movement and sound... I love it. In my personal experience, those three combined are the key to joy, pleasure and becoming alive." - Tisha
................................
"Jess has brought me so much peace and is the embodied slow and sensual feminine. Her ability to create a safe and trusting container is really what allows you to explore these gentler sides of yourself. I find working with her and doing her courses a deep sigh of relief. She continuously teaches me to breathe and know that there is no rush in this journey. I am left feeling fully alive in my heart and womb, filled up with her juicey teachings that help me rediscover my own bliss." - Annette
................................
"Jessica's energy is one of a kind. This woman is strong in her softness and determined in her wish to bring every woman to an internal level of safety, pleasure and joy. Her abilities to convince you that you have the abilities to heal yourself and your surroundings, change lives. And on top of this all, she does this all with the ease and peace that you don't see often. A true visionair and a lovely human to spend time with." - Britt